Nurture Right Spirit in Children
Building ethics and character of students at the right time paves way for student's successful, joyful and inspirational life. Give pure knowledge in a practical way for students to build right muscles to overcome challenges of life and be a winner in the journey.
Glimpse of Prize distribution ceremony of winners from more than 50 schools and counting in Bangalore ...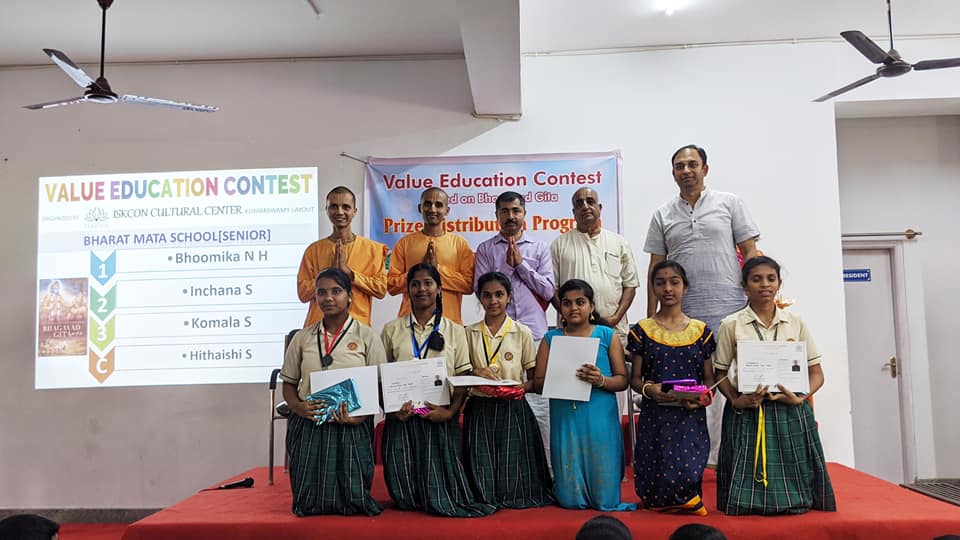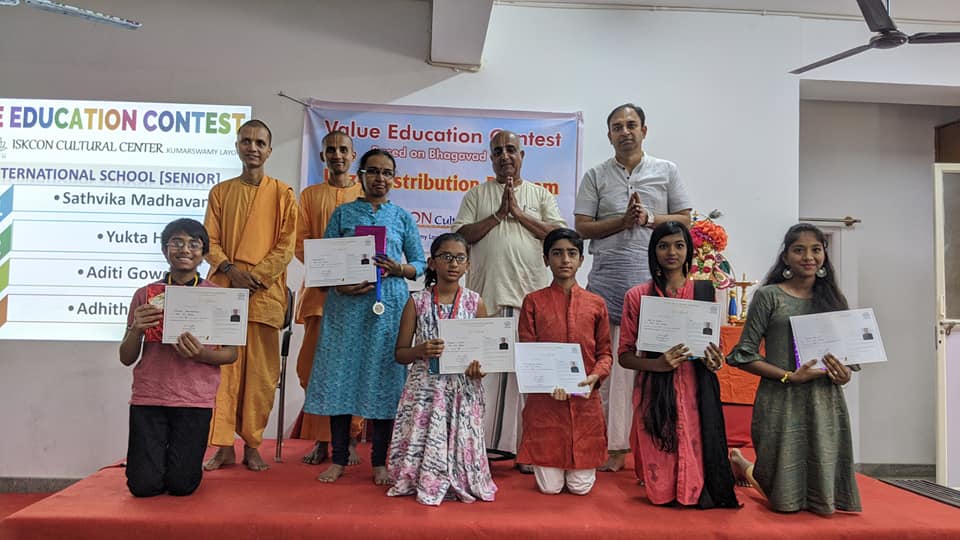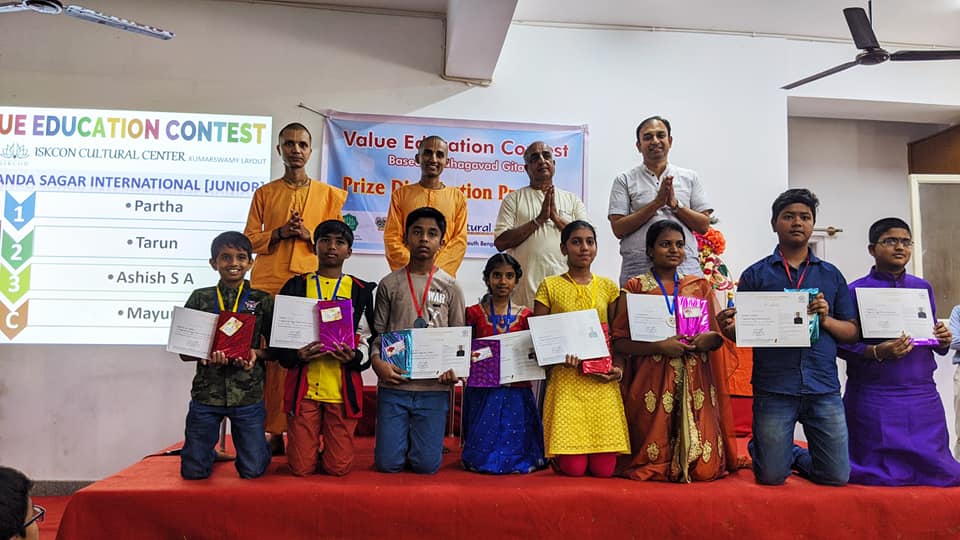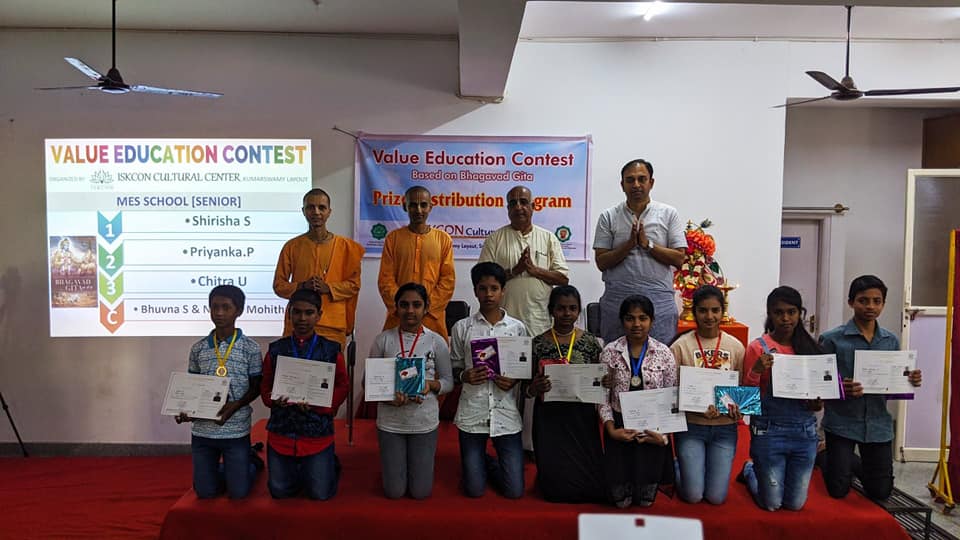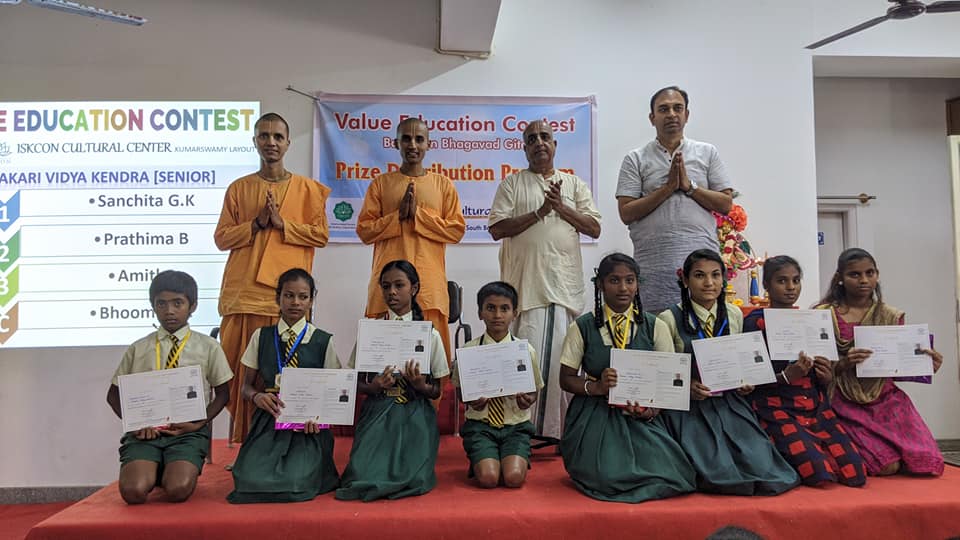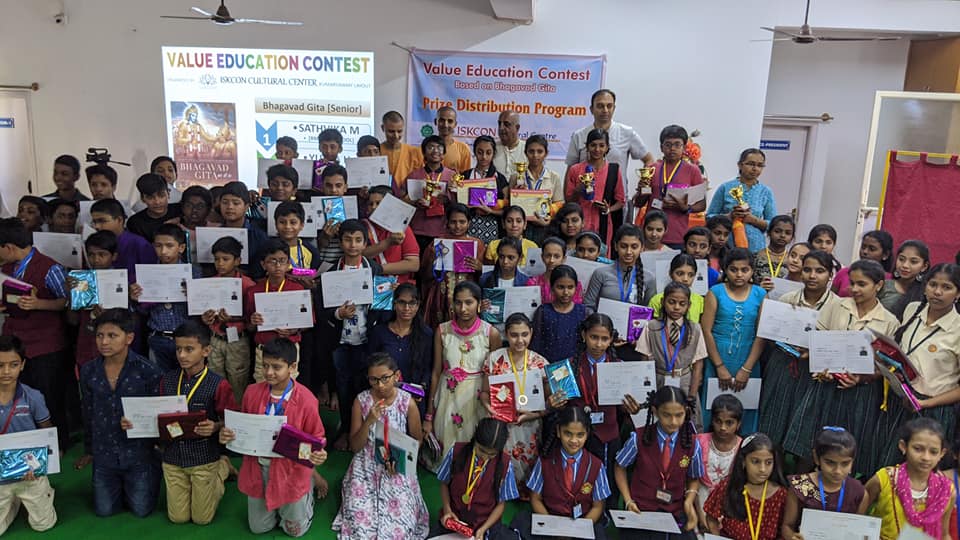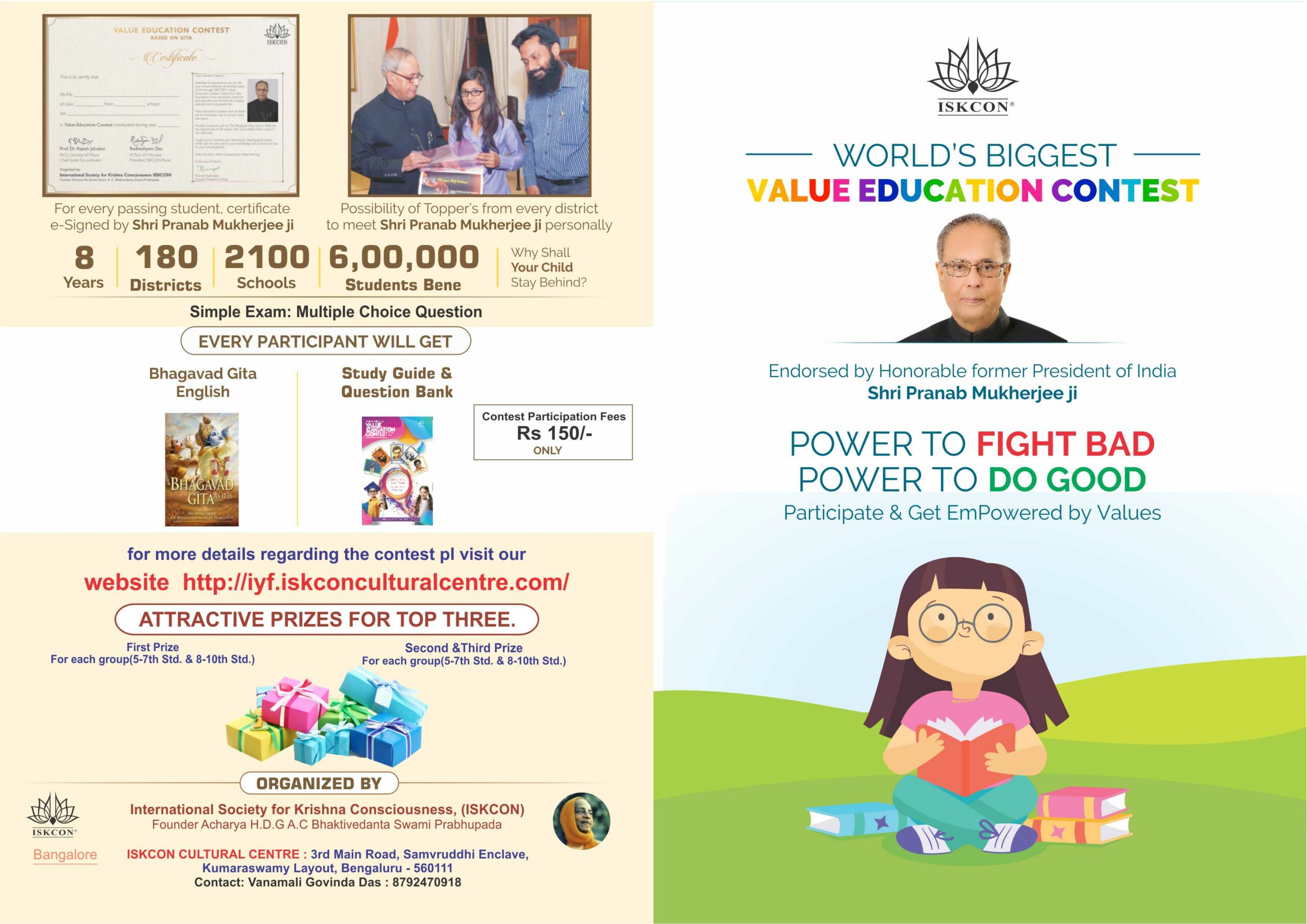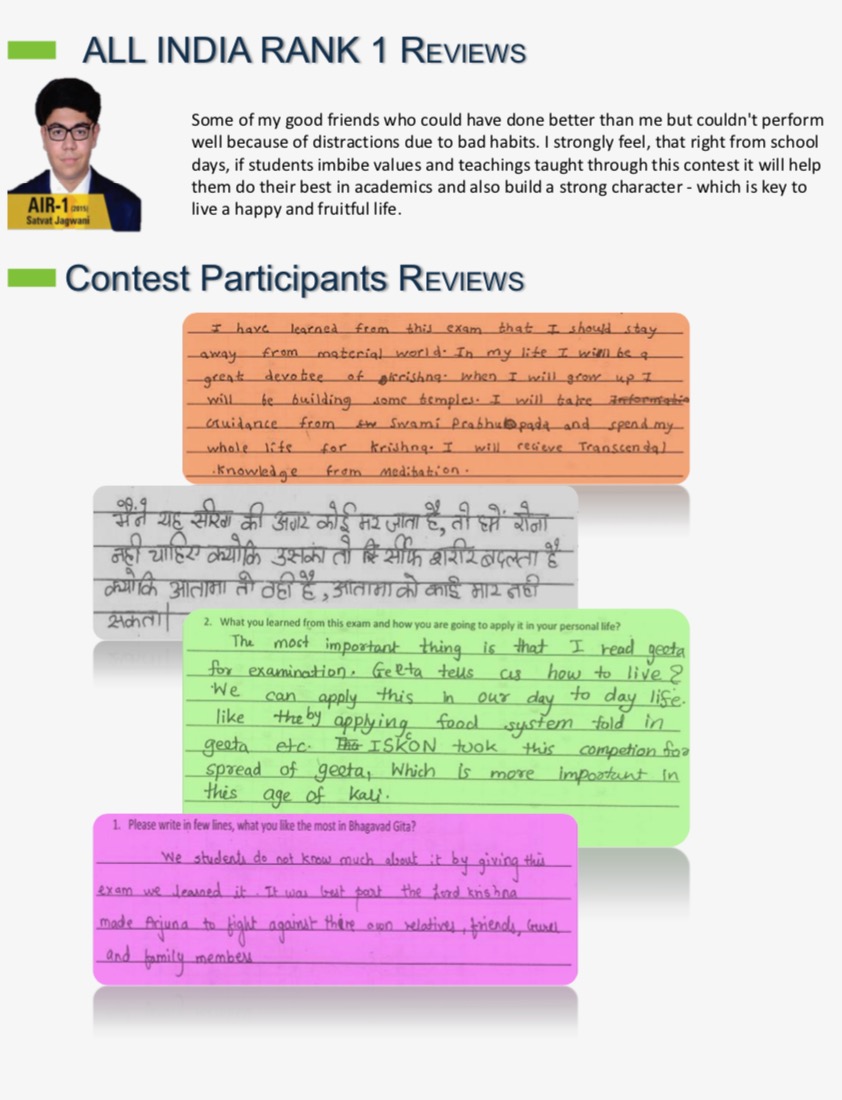 Appreciation for Our Efforts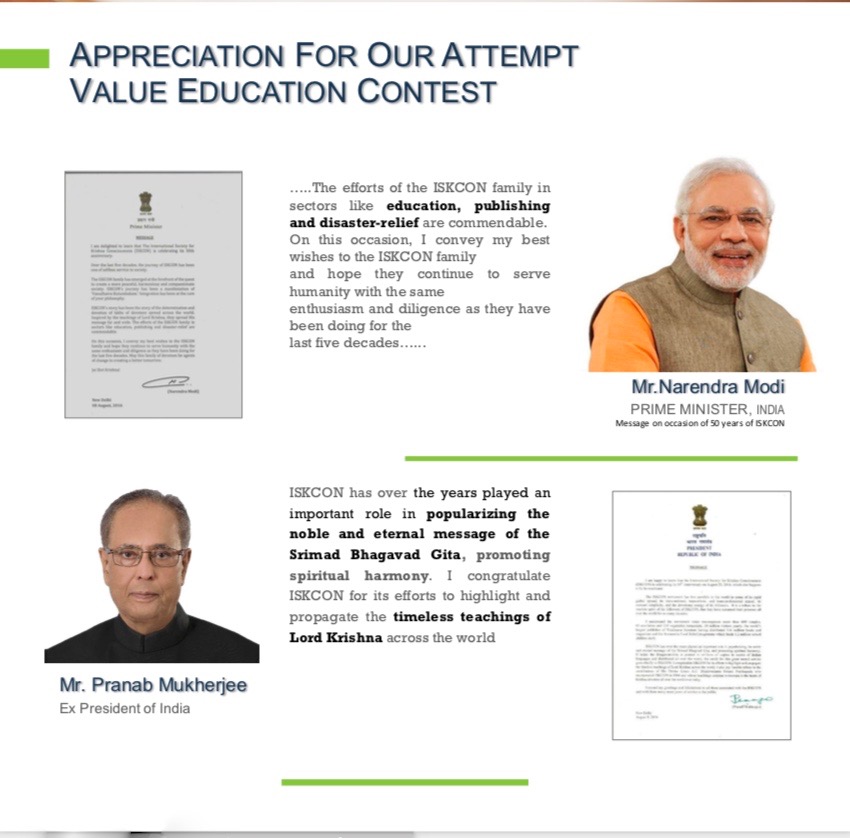 Why Wait.... Enroll Your Kid Today !!!!
Contact us:
Vanmali Govind Das - 8792470918
ISKCON CULTURAL CENTRE,
3rd Main Road, Samvruddhi Enclave,
Kumarswamy Layout, Bengaluru - 560111
OR